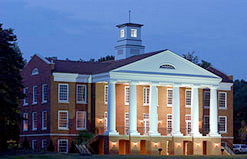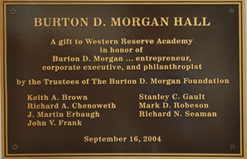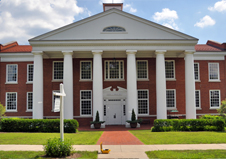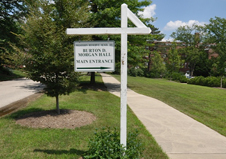 board biographies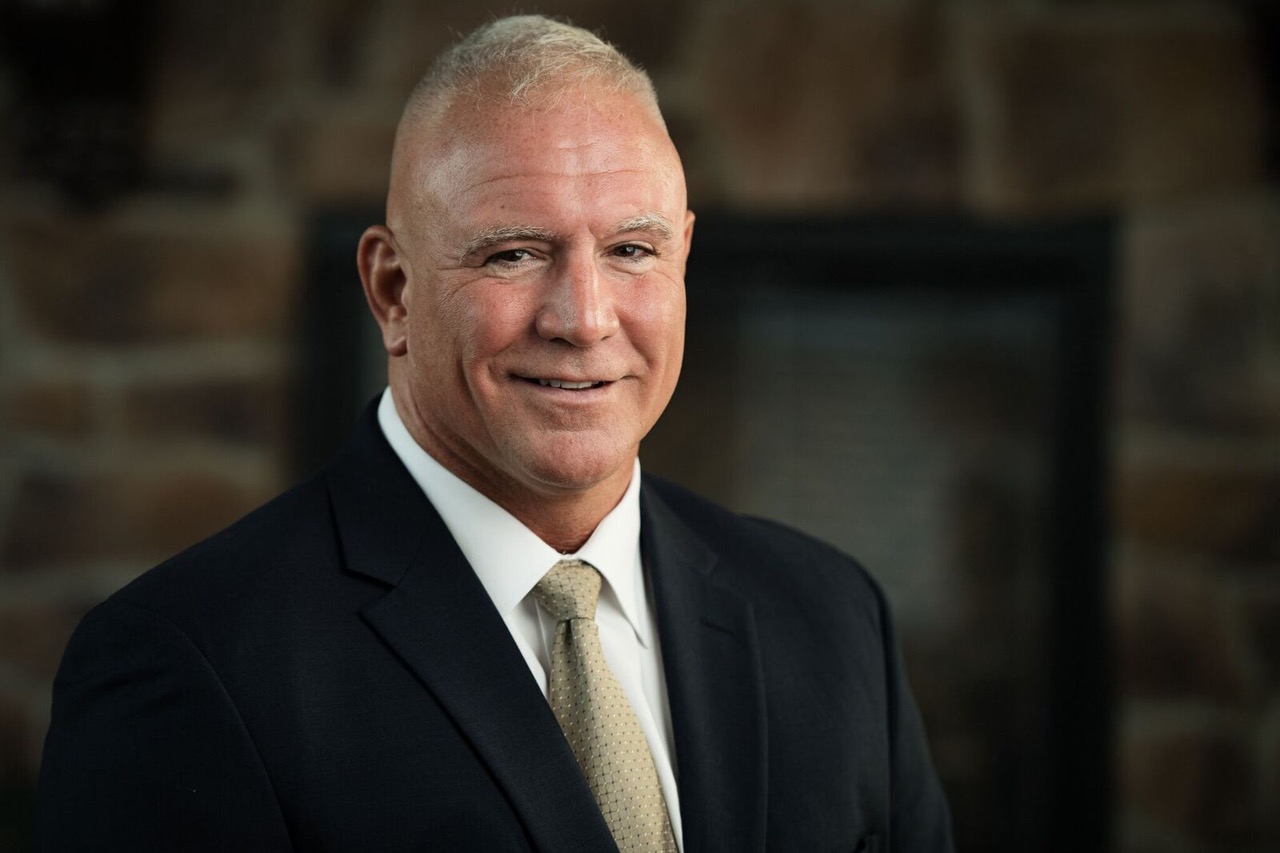 Barry Easterling
Chairman of Board

I received a B.S. in Marketing from the University of Akron in 1988, and for more than 20 years I have dedicated my entrepreneurial spirit to building successful companies. In 2001, I sold American Table Manufacturing (ATM) and was retained for an orderly transition through 2002, then became an angel investor. Healthy Life Screening was the first opportunity worthy of investment since ATM and after a brief period of mentoring the founders, I accepted the position of President and CEO.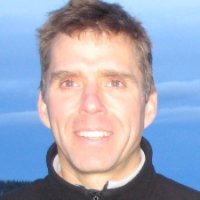 Andrew Holland
President, EYEMG - Interactive Media Group
190 North Union Street, Suite 300
Akron, OH 44304
Tel: 800-316-0072
E-Mail | LinkedIn

Andrew Holland ("Drew") was born in Akron, Ohio, but lived in South Carolina, North Carolina and Wisconsin before returning to the Akron area. He attended and graduated from the College of Wooster with a B.A. in Biology, and completed his independent study in the area of classical genetics. After college, he evaluated biological and chemical risk for a major underwriter. He returned to Akron to develop a start-up based on his father's patent on radio frequency identification ("RFID"). From there, he began collaborating with Publishing Solutions, Inc. ("Publishing Solutions") on software development. Through Publishing Solutions, he founded and is the president of the EYEMG Interactive Media Group - an Internet Professional Services Group in Akron, OH.

Drew is a volunteer teacher for Junior Acheivement, member of the University of Akron College of Business Administration CITE Technology Advisory Board, member of NEOSA and Greater Akron Chamber. Drew is also a Youth Soccer Coach for the Copley Athletic Association. In addition, Drew helped co-found GameSnake, a free online service that matches players with pickup games and teams in over 80 sports.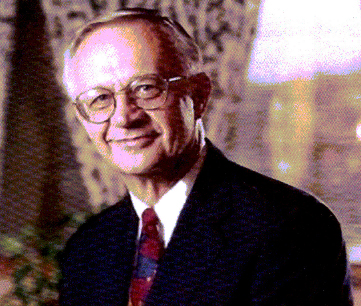 Norbert "Nobby" Lewandowski

Nobby Lewandowski has been a CPA and advisor to companies in various industries. His articles have been published in the Ohio CPA Journal. In 2008, he was voted "One of Ohio's Most Influential CPA's." Nobby's workshops and seminars address leadership, integrity and organization building. His discussions are filled with emotion, insight, and humor. Nobby encourages audience participation in his presentations and tells stories of his real life experiences. Nobby co-authored two books, "Real World Leadership Strategies That Work" and "Speaking Out." He shares his knowledge by advising and coaching businesses, along with speaking to audiences throughout the United States. Nobby's goal is to make the best better.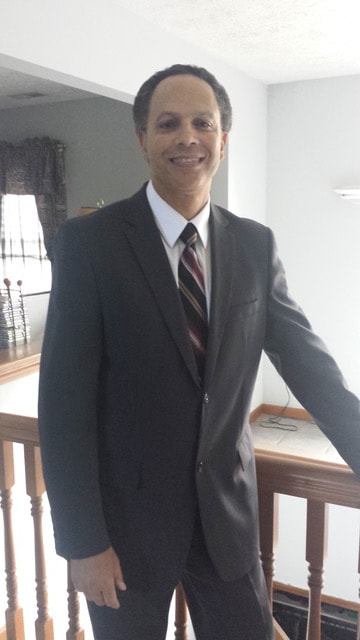 Robert Morris
Tel: 216-502-7282 (cell)
E-Mail | E-Mail | Gmail

Robert Morris is a resident of Pepper Pike, Ohio and is involved in the following companies as a partner/owner, while still working in HealthCare, Executive Recruiting and co-manager of a Dental Practice.

1) Mortech Health Measures: a consulting company that focuses on funding for various Health Care/Dental needs.
2) Bison Investigations: which is a security and private investigation company that handles a wide variety of cases.
3) Endemic Solutions: which is focused on infectious diseases at home & abroad thru patented products.

In addition he sits on several boards both profit and non-profit and is an advisor/investor in several small businesses.

He was a private investigator for 20 years and recently partnered with a new start up in this area to collaborate and complement Security/Investigative companies. In addition, he also teaches self-defense/martial art classes on a semi/private basis.

Bob is a recently retired part time police officer with the city of Bedford Heights, a role he served in for the last seventeen years.

When not involved in the host of endeavors and obligations, he is involved in church related opportunities along with playing drums.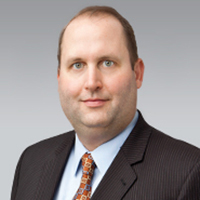 Jeffrey Miller
Tel: 330-374-6249
E-Mail

Jeffrey Miller began his legal career as in-house counsel for an international specialty chemicals company. He now serves as outside general counsel to emerging businesses and midmarket clients, advising them on comprehensive corporate issues from formation through succession and exit planning with the focus always on maximizing profitability. Jeff is the Cleveland Managing Partner for the Brennan Manna & Diamond law firm, and leads the firm's Emerging Business and Labor + Employment practices.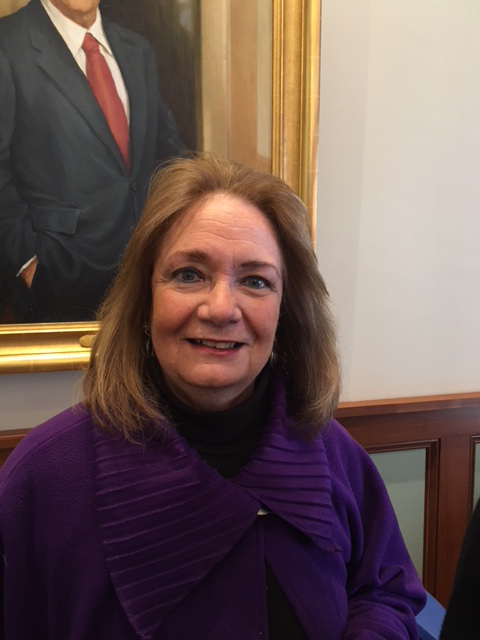 Evelyn Chernikoff
33620 Wellingford Court
Solon, OH 44139-2090
Tel: 440-248-3838


I was honored to receive the 2013 Community Service Award from The Cleveland Clinic Foundation.

I was past president of the Warrensville / North Randall Highland Hills Chamber of Commerce.

Since that time I have been involved with the Concept Development Institute and on the advisory boards of South Pointe Hospital, ITT Technical Institute, and Cuyahoga Hills Juvenile Correction Facility. I have also been president for the past six years of The Musical Art Society which gives scholarships to music students. I was selected to the Solon Senior Council in charge of the Food Pantry at the Church of Resurrection for our center. I as recently asked to continue my community service by returning to the Executive Board of the Warrensville / North Randall / Highland Hills Chamber of Commerce.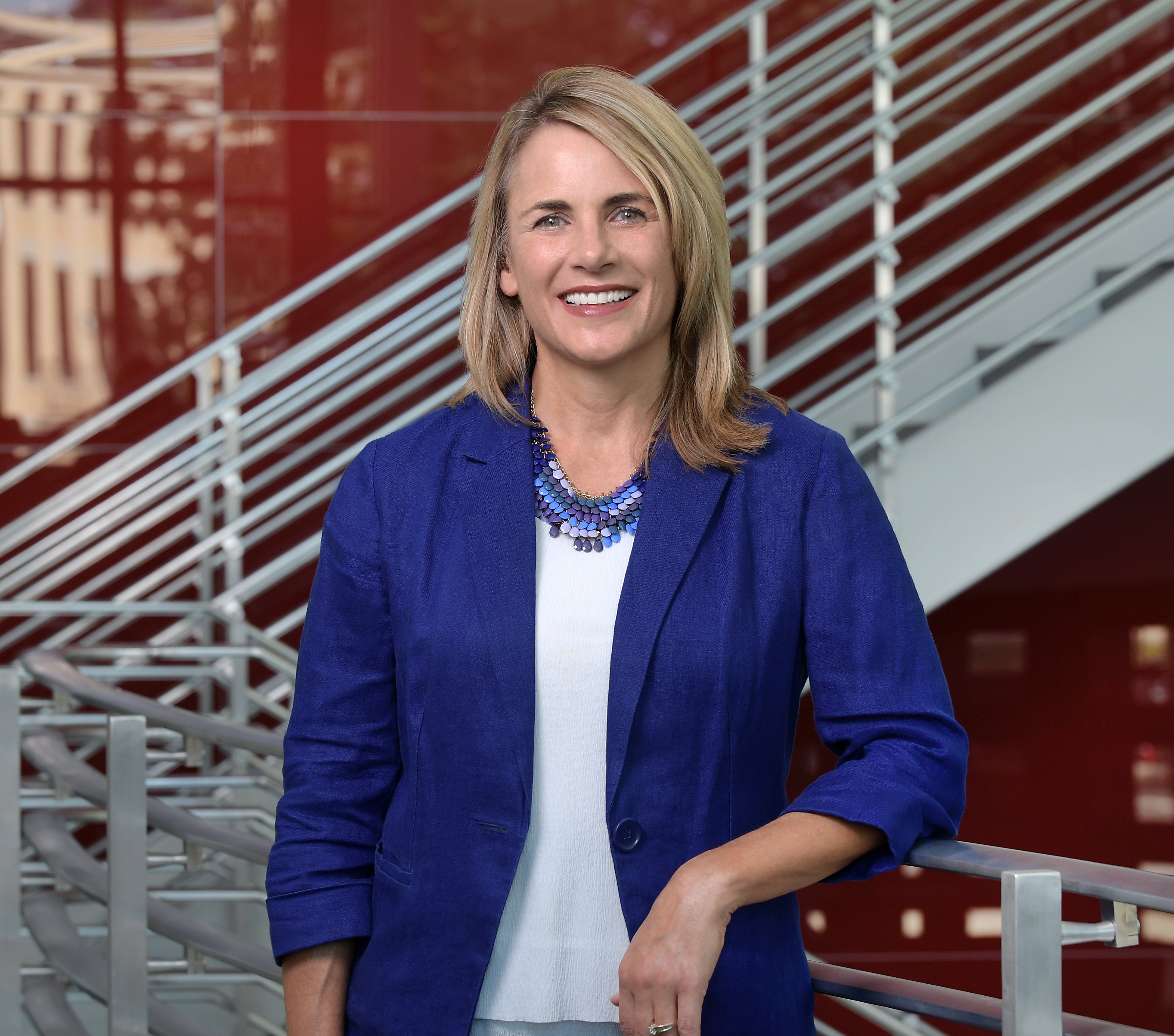 Julie Messing
Executive Director, Entrepreneurship Initiatives
LaunchNET - University Library, 2nd Floor
Kent State University
PO Box 5190
Kent, OH 44242-0001
E-Mail | Gmail | LinkedIn

Julie led the development of the original Blackstone LaunchPad program at Kent State and continues to lead this university-wide program, as part of the NEO- LaunchNET program that serves students, faculty, staff and alumni from all disciplines. She also led the efforts in a grassroots initiative to create a connected innovation ecosystem across the university. This is now a core initiative of the university. Julie works closely with entrepreneurs and business leaders to bring opportunities to students as well as support entrepreneurial development across Northeast Ohio.

She joined Kent State in 2004 to design, develop and lead The Center for Entrepreneurship and Business Innovation in the College of Business which consists of a major, two minors, a living-learning community, speakers' series, Entrepreneurship Extravaganza and an entrepreneurial lab. Julie is one of the founding directors of the Entrepreneurship Education Consortium and the recipient of the Paul L Pfeiffer Creative Teaching Award and the Non-Tenure Track Teaching Award. Both awards recognize faculty for excellence in teaching.

Julie is also President of her own consulting organization, Transitions Advisory Group, Inc. and serves on a variety of economic development and community service boards.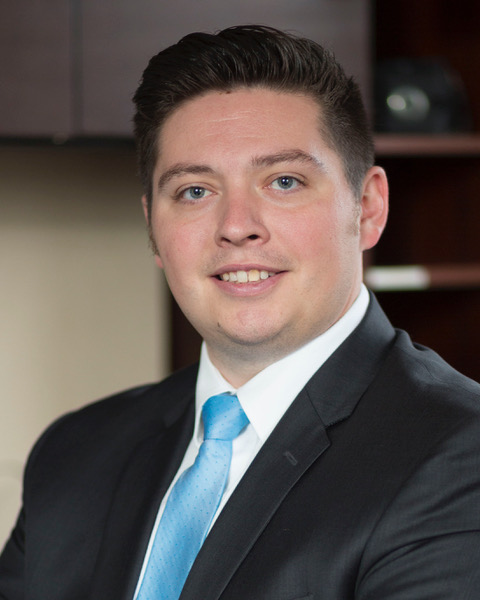 James Tusoch
E-Mail | LinkedIn

My passion for helping people comes from firsthand knowledge of how fast wealth can disappear, even in a single generation, if you don't have someone who has your best interests as their own. My team and I make it a point to do everything we can to educate, guide, and advise on how to grow and preserve one's accumulation of wealth.

Our typical clients are families, individuals, business owners, and foundations. They are looking for wealth management, tax minimization strategies, and custom advice and guidance to help meet their individual needs and goals.

Personally I enjoy making a difference in the community. I constantly challenge myself to grow as person by making the typically uncomfortable conversations about the community comfortable.

Please connect with me to see how we can make our community stronger through cross pollination.

*Merrill, its affiliates, and financial advisors do not provide legal, tax, or accounting advice. You should consult your legal and/or tax advisors before making any financial decisions.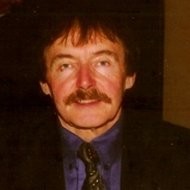 Robert Cain
President/Founder
Advanced Chemtec
Cell: 216-849-9184
E-Mail | LinkedIn

Conrail Research and Development Laboratory -- Senior Chemist 1970 to 1982 (12 years)
I started my career with Penn Central Railroad which later became the Conrail Research and Development Laboratory. Responsible for proof of performance and analysis of all large volume chemical products (fuels, lubricants, cleaners, paints/coatings, etc.) used by the railroad. Also developed proprietary test methods determine proof of performance. Freight claims, environmental matters, hazardous materials handling and chemical derailments were some of my additional duties.

Lubrizol – Currently a Berkshire Hathaway Company; Specialty Chemicals Industry -- September 1982 to December 2009 (27 years 4 months) Retired
I held a variety of positions while at Lubrizol including Manager Stationary Testing, Project Manager, Senior Project Manager, Project Leader, Program Manager, Product Manager, Senior Product Manager, and Global Product Manager.
The first approximately 12 years of my career at Lubrizol were in the technical service and product development group
The second part of my career at Lubrizol I helped develop business plans that contained a clear strategy and value proposition for targeted markets and customers to help grow revenues and profits. I was representative on the Lubrizol base oil team, finished products steering committee, and patent team. I provided training for our sales force, agents, customers, and OEMs in North America, Latin America, Europe, Asia Pacific, and Japan. Led multifunctional teams including research, pilot plant, operations, mechanical testing, and sales to develop new products that helped our customers grow their business and bring additional revenue and profits to Lubrizol.

Patents:
• Lubricating Compositions with Improved Thermal Stability and Limited Slip Performance – US 6,482,777 issued November 19, 2002
• Mineral Gear Oils and Transmission Fluids – US 6,872,693 issued March 29, 2005
• I have a couple of additional patents where I was the co-inventor.

Groups and Associations:
• Vice Chairman SAE Technical Committee 3
• Past Chairman SAE J357 Task Force –Physical and Chemical Properties of Engine Oils
• Board Member Concept Development Institute (CDI)
• Mentor Akron University Arch Angels
• Mentor Shaker Launch House
• Member OVA (Ohio Venture Association)
• Member Cleveland Chapter of the American Marketing Association
• Member Global Chemical Executives

Advanced Chemtec – President/Founder Investors in both Publicly Traded and Private Companies-- February 2010 to Present
• Business Development and Global Expansion
• Strategic Planning and Implementation
• Competitive Market Analysis
• Technology Assessment and Due Diligence
• Marketing and Product Promotion
• Coach and Mentor Entrepreneurs/Startup Companies
• Mergers and Acquisitions
• Venture Funding and Access to Angel Investors


Education:
• Case Western Reserve University - Weatherhead School of Management
• Cleveland State University – Chemistry -- BS and MS – Plus additional advanced course work